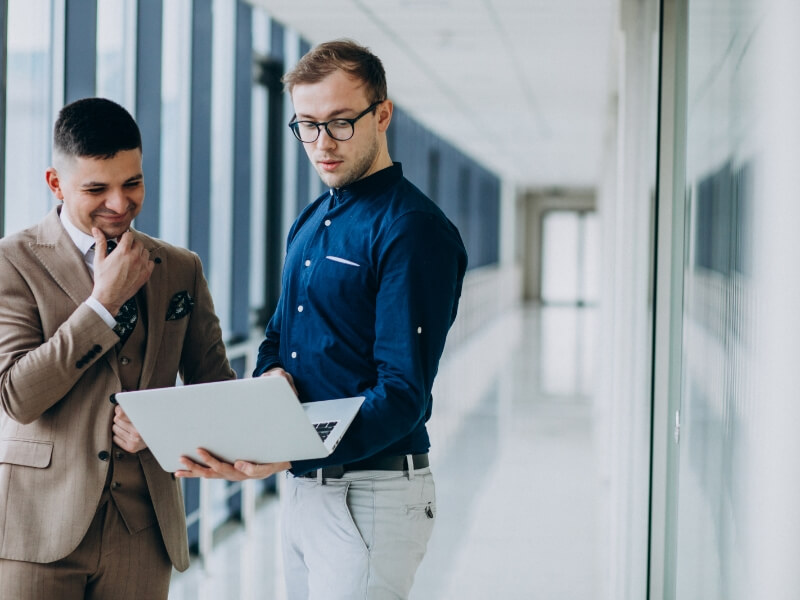 How to choose B2B Data Provider
Sales reps spend too much time finding the contact details of decision-makers. To make matters worse, inaccurate data wastes 27.3% of sales reps' time. Building an accurate B2B contact list is a time-consuming process and B2B businesses often hire a data partner who can make it easier for them to reach out to the relevant decision-makers.
Things to Consider about data

1.Data Quality
2.Global Coverage
3.Account & Contact Coverage
4.Availability of Mobile Numbers
5.Pricing
There are many B2B data providers out there, however, not all are equal. But, is the data supplied by the B2B data provider valuable for you? You may be tempted to choose the most popular data provider in the market. However, many others have their own USPs, key expertise, and differentiators. You should consider your priorities and use it to select the right B2B data provider. Listed below are some of the most crucial things you should consider while choosing the right data provider for your sales and marketing campaigns.
Data Quality
Industry sources say nearly 67% of businesses use CRM data to target customers and 94% of businesses believe their customer database is inaccurate. At the same time, the size of customer databases doubles every year. If the data you pay for is not cleansed, you could be paying for almost 50% of bad or dirty data. This is due to data decay. It is tempting to put off dirty data prevention for until something goes wrong. But studies suggest it takes $1 to prevent bad data from entering your systems, $10 to cleanse and dedupe it and $100 if you do not take action.
Data Coverage : Accounts and Contacts
Many B2B data providers fall short when it comes to data coverage in EMEA and APAC regions. BizToBizLeads on the other hand, has a coverage of over 122 million contact data and while we provide access to 55 million contacts in the United States, we also have an impressive coverage of global data - 30 million contacts in EMEA, 20 million contacts in APAC, and 8.6 million contacts in LATAM. Our direct dials and mobile numbers have 70% coverage in North America and 50% coverage in EMEA/APAC across 44 countries.Also, if you are into technology selling, knowing your prospect's tech stack - installed technologies, operating system, email servers, marketing and sales automation tools, etc. can help. Reports suggest the average sales department alone uses over 15 different technologies. With newer technologies being developed with every passing day, the average business technology stack of any enterprise is only getting larger and more complicated. Technographics can be used to identify new and potential markets, and prioritize a list of best-fit accounts for their solutions.
Availability of Mobile Numbers
Many leading B2B data providers have often fallen short of providing direct dials as many times users have experienced outdated direct numbers. BizToBizLeads contact data consists of verified mobile numbers and email addresses with unmatched deliverability of 32 million decision-makers from 122 million contacts across 14.5 million companies.
Pricing
Most of the leading B2B data providers are not very transparent about its pricing. BizToBizLeads per user pricing ranges from USD 90 to USD 150 per annum. We also offer marketing bulk downloads from USD 0.2 to USD 0.8 per credit. Customers of some B2B data providers also often complain about sudden and unexplained surges in pricing. Many customers are already switching to SMARTe because they did not want to pay a hefty premium.